Content of the article
155 students have left their mark on the walls of Harry J Clarke in the form of a permanent art installation curated by artist and educator Emebet Belete.
Content of the article
During their Arts Night celebration on Thursday night, Harry J Clarke staff and students enjoyed a myriad of workshops and art lessons as they unveiled a permanent student-made mixed-media art installation. from first to third year.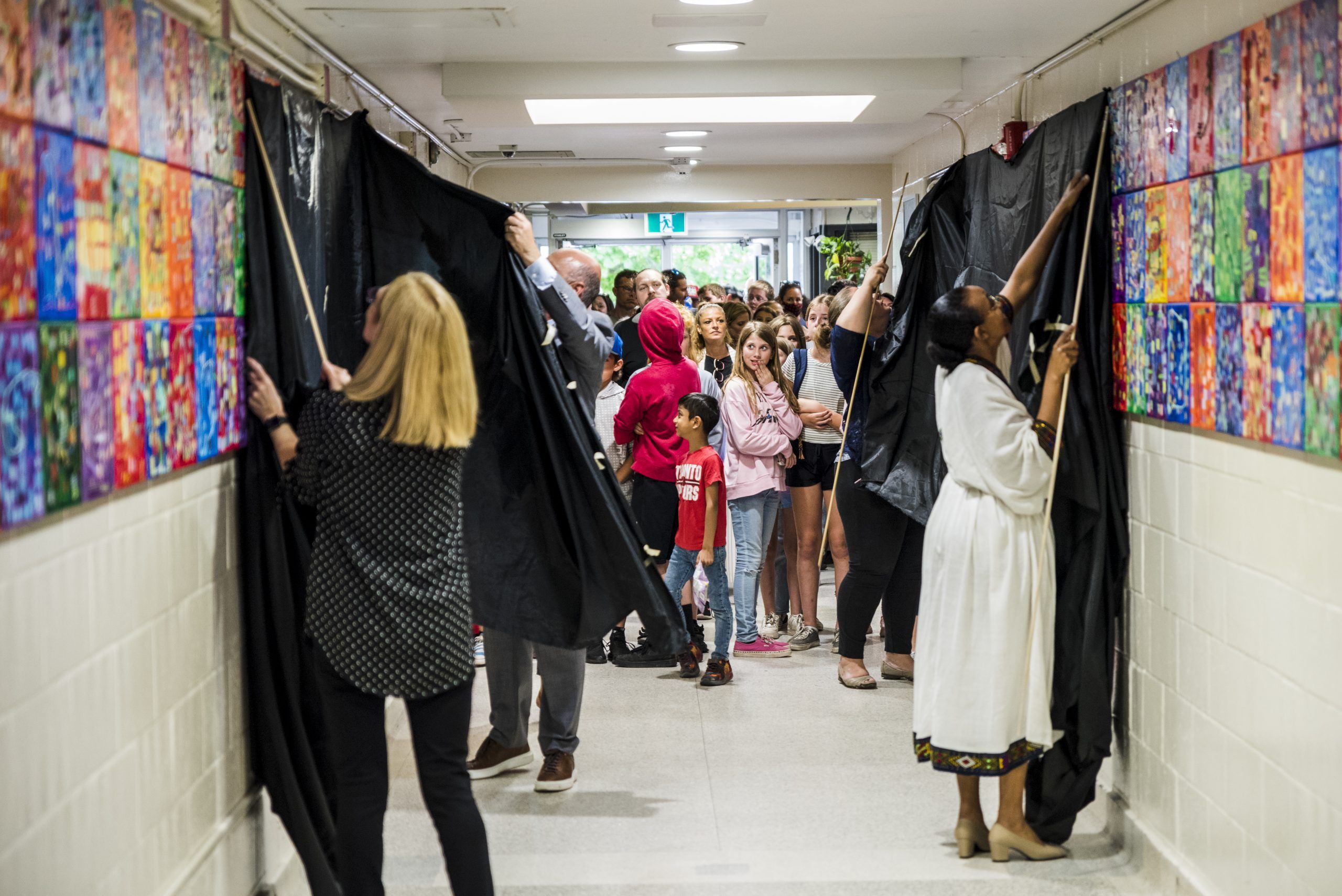 Hundreds of parents, teachers and classmates filled the halls of the school to see Belete and Belleville Mayor Mitch Panciuk tearing down the black curtain hiding the newly installed artwork. Families scoured each square canvas in search of their child's artwork that will linger in the halls for years to come.
"It's amazing," said Kerri Denyes, assistant manager of Harry J Clarke. "The students who created the piece are now in third, fourth and fifth grade. They are excited to see their work and they will be able to travel with it for the next five years before leaving school.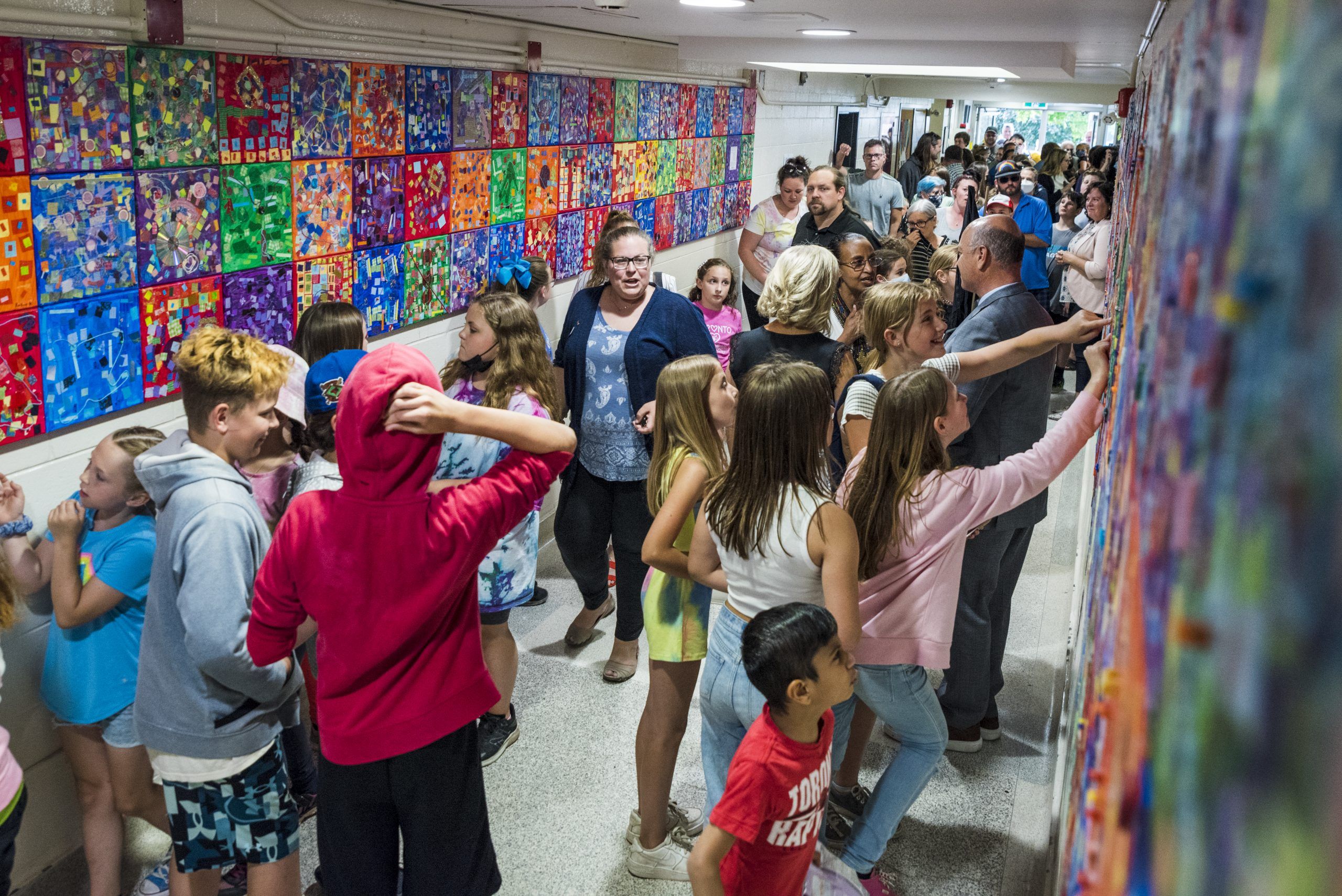 The art project started in 2020 but was later delayed due to the pandemic. Today, two years later, the artist and teacher Belete has finally been able to unveil the creative works produced by the students she has guided.
Content of the article
"I love doing this," Belete said. "Moving around and just helping the kids and talking about colors."
Born in Ethiopia, Belete and her passion for art took her all over the world. After earning her Bachelor of Fine Arts with Honors and Bachelor of Education from Queens University, Belete began her career teaching elementary art in China. Wanting to stay close to her children as they returned to Canada, Belete began thinking of ways to still have an artistic impact on young students.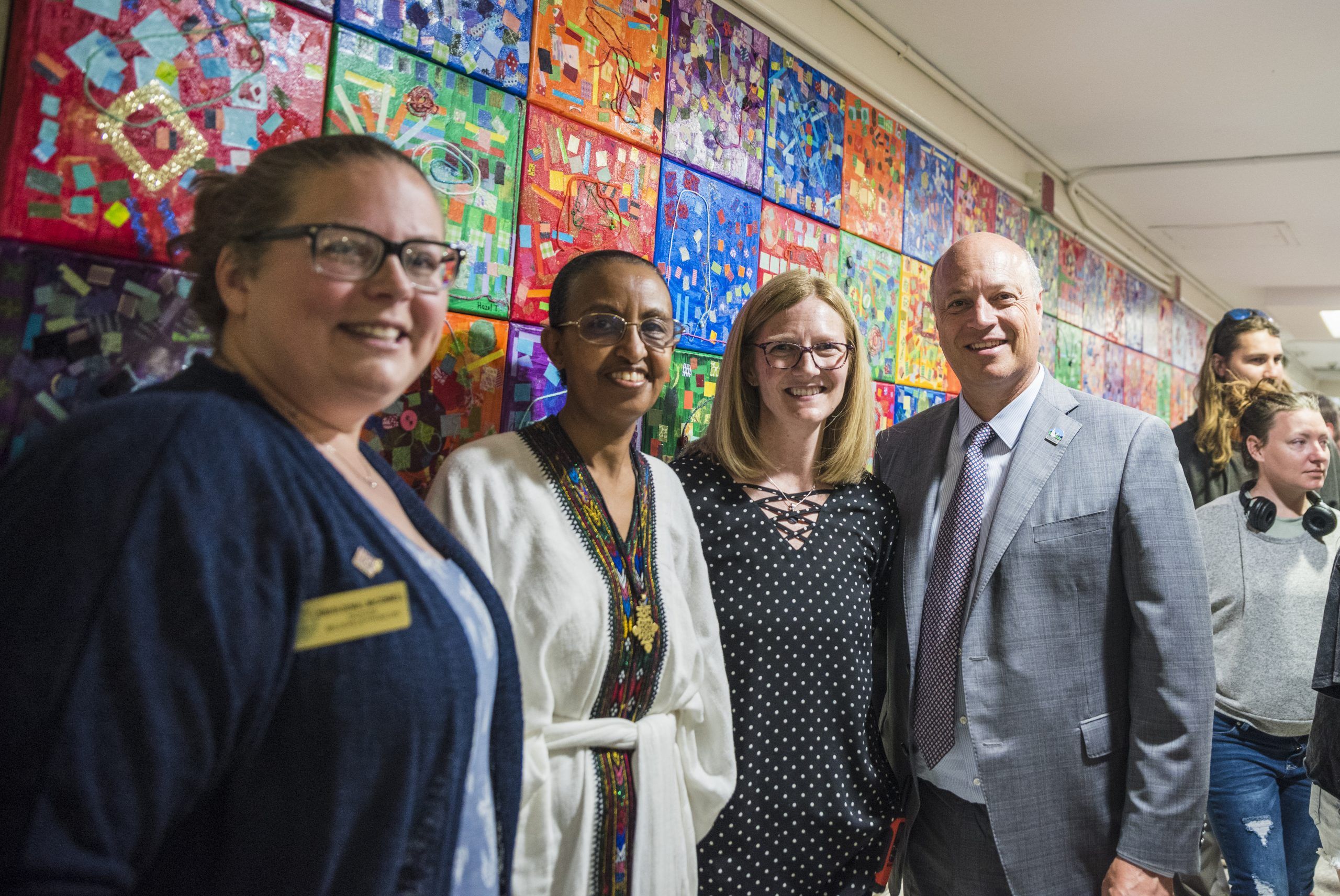 "When I came here, I heard about the Ontario Arts Council from another friend. I decided that if I came up with projects, I could go and teach in schools instead of working in the substitute support system," Belete said. "So that's what I did."
Belete has put together a six-day program where she guides students through an art-making project that incorporates mixed media and the use of ordinary materials. For just one hour a day over these six days, Belete works alongside hundreds of young artists as they plan, paint and create their unique works.
"I love children and I show them new experiences through art," Belete said. "I tell the students that they don't need to have art materials. You can use newspaper, cardboard, the sky is the limit – all you have to do is create.
Content of the article
Inspired by the project, school staff hosted a party to coincide with the unveiling. The Arts Night was an open invitation to the community to view the finished piece as well as other student art projects.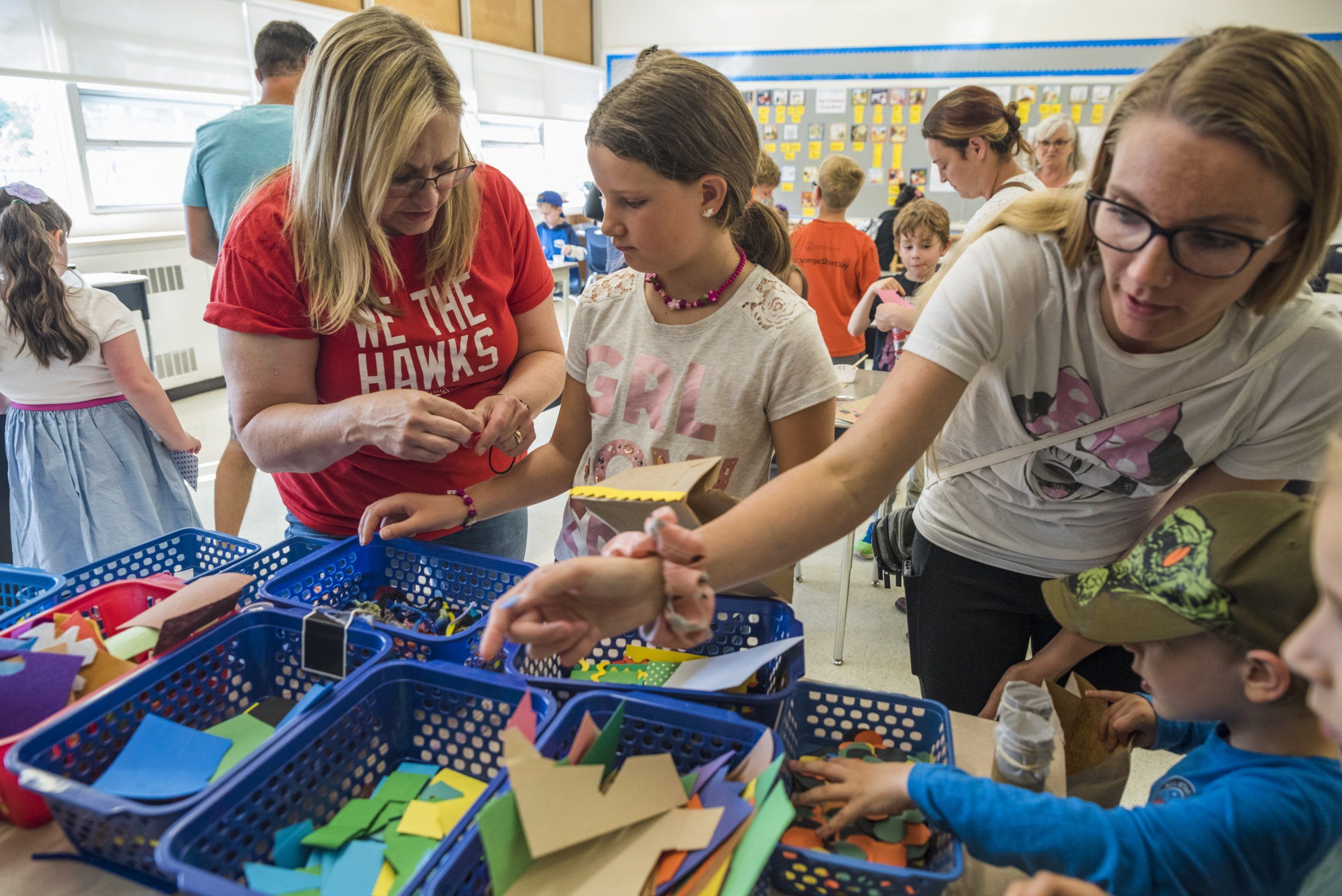 "Because we celebrate the arts, we opened it up to the community," Denyes said. "We have dance, theatre, visual arts and music to show what the students have done."
Now that students are back in school and pandemic guidelines are lifted, school staff hope to hold more community events themed around other areas of study.
"We like to celebrate all components of the program," Denyes said. "So we will be having literacy nights and math nights and definitely another arts night in the future."
The future looks busy for Belete and she continues to bring her artistic project to other schools in the region.
"Our goal also with OAC (Ontario Arts Council) is for teachers to see that it's possible. In six hours you can do it," Belete said. "So I just like to share that experience with other teachers."
For more information on Belete and its art program, visit its website at www.emebet.ca.