A view of Longdendale from Crowden by Gwen Osbaldeston.
Over the Easter Bank Holiday weekend, five current and past art teachers from Glossopdale School will display their work in the Hadfield Gallery space, the 'wall in the barn'.
The school's current artistic director, Lucy Wood, will be joined by Alice Greenwood, Hannah Mottram, Michael Moore and former teacher Gwen Osbaldeston.
The exhibit is titled "Local" to reflect the fact that all teachers live and work in this region, and it will include many pieces depicting local scenes.
Lucy explained why they chose to reunite for this show.
She said: "All of us are creative every day, mostly in a formal classroom environment. During the first lockdown, educators and students noticed how difficult it was for us to maintain motivation when working in isolation. With importance of encouragement and fresh environment in our minds, we decided that a joint exhibition that would be open to the wider community would show that artists are stronger when they come together."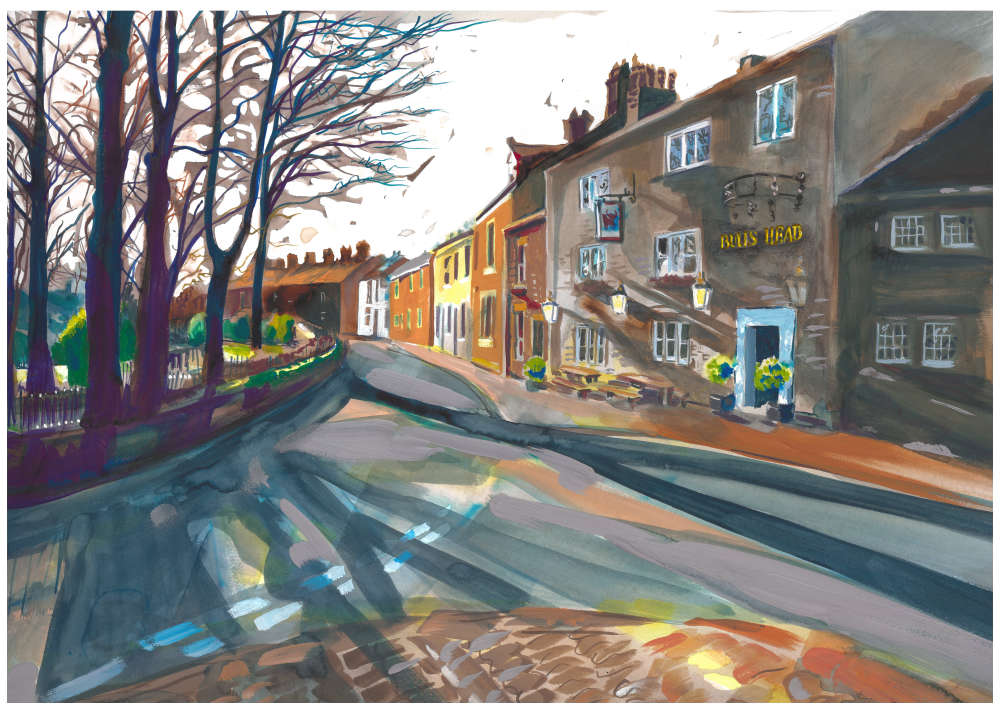 Junction in Lucy Wood's Old Glossop
Wall in the Barn manager Julia Norton shared her excitement at being approached to host "Local."
She said: "It is such a privilege to be able to bring together the work of these five talented artists who spend their professional lives encouraging the creativity of a young generation. I know current and former students will enjoy seeing the work of their teachers.
Lucy told us that while teaching 9th grade on Monet in the summer of 2021, she found out her submission had been turned down by the Paris Salon early in her career, so he booked another venue in the city. and invited his friends to exhibit with him thus showing in competition with Le Salon.
Gwen and Lucy both entered the Royal Academy Summer Exhibition in 2021 but were turned away, so she told Gwen 'Let's do our own show' and here we are!".
'Local' will run from Friday 15th to Monday 18th April, from 11am to 4pm each day at the Wall in the Barn which is located in The Craft Barn Hadfield, just off Station Road.
It will include a children's activity on the ground floor where youngsters will be encouraged to draw their favorite teacher. All completed photos will be exhibited and raffled off.
Learn more about Glossop's Chronicle
Click here for more latest news
Click here to read the latest edition of the journal online
Click here to find out where you can get a copy of the newspaper