On Saturday, Andrew Leitmeyer demonstrates glassblowing techniques at the Butler Arts Center's Spring Artisan and Vendor Market. Seb Foltz/Butler Eagle 04/30/22
Andrew Leitmeyer sometimes suffers for his art. But when you work with molten glass and intense heat, you sometimes get burned.
"It happens all the time. Hot glass and cold glass look alike. It's a lesson learned," Leitmeyer, of Kittanning, said as he ignited his 2,200-degree oxygen/propane torch to begin bending a plasticity glass rod before transforming it into a colorful decoration.
Fortunately, there were no incidents as Leitmeyer demonstrated his glass-fusing technique on the sidewalk outside the Butler Art Center, 344 S. Main St., during the Artisan and Vendor Show. from the center on Saturday.
He starts with heated rods and tubes of glass until he uses gravity and centrifugal force to bend the glass into any shape he wants. During the process, he introduces metal or frosted glass to add color to his creation.
He makes pendants, figurines and a host of other objects. "Anything you can do with wood, you can do with glass," he said. "I learn something new every time I have a drink."
"The key is to make sure everything is melted. If it's hot enough, two pieces become one piece of glass. It adds stability," explained Leitmeyer. "Usually when working with glass the saying is 'the hotter the better'."
Part of this story is shared with you exclusively on digital media. To read the full story and support our local, independent newsroom, please register at butlereagle.com.
Related Article: Art Comes Across All Media at Craftsmen and Vendors Show

James and Lori Roxbury display some of the wooden creations James Roxbury makes and Lori Roxbury completes at the Art and Vendor Show Saturday at the Butler Art Center. ERIC FREEHLING/BUTLER EAGLE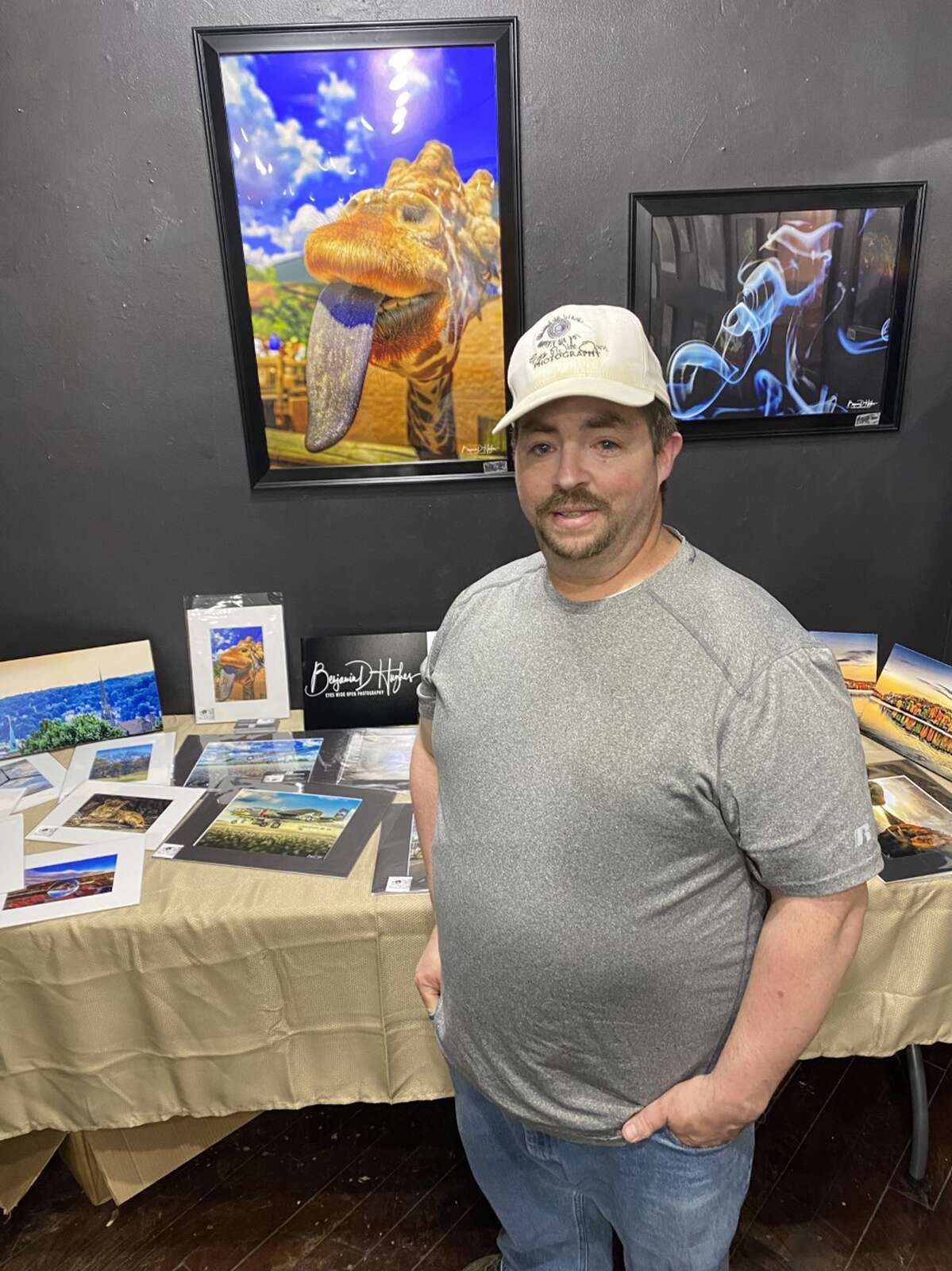 Butler's Ben Hughes shows some of his photographs for sale during Saturday's Art and Vendor Show at the Butler Art Center. ERIC FREEHLING/BUTLER EAGLE